Oh Dijon and Paris have been mighty swell to us! Cities famous for mustard, owls, Eiffel towers, delicious food and more have not only met but also exceeded our expectations. Within each of these French villes we've experienced some of our most triumphant and trivial honeymoon memories. We arrived in Dijon tired, hot and hungry- warning: treading on some very dangerous territory with an Ayers lady. Bopants' suitcase comically got one wheel ripped off somewhere in the airport, so we've been hauling his 60 lb bag around Europe...without wheels. Let me tell you, that is no Olympic sport. Typically, this predicament causes us to both giggle and joke about our hilarious life circumstances. But on my birthday when I was not in the mood to kid, this hiccup was just plain irritating. The day actually went from bad to worse in a mirage of rather ironic events. Which is rather comical, assuming I LOVE birthdays and planned on this one being the finest of them all. After a hotel room tantrum a pick me up prescription of Boy Meets World and Harry Potter, we redeemed the day with an amazing dinner followed by our first of many crème brulees. Dijon is home to our favorite meal of the trip – an "editor" themed library restaurant serving up a full English menu, Long Island Iced Teas brewed by Jesus himself, fantastic cooking and the lovely company of grandpa from California who just finished a 10-day cruise in Normandy. Paris is a dreamboat of rich history, picturesque cafes and iconic scenery. We've rather enjoyed the fun street shops, popping in each of them ranging from tourism based to overpriced luxury clothes. Right by our hotel, we uncovered the most quaint hole-in-the-wall Mediterranean nutella creperie. That's right, a one-stop shop of perfection. There, we met the sweetest lil Parisian who talked our ear off about tennis, whisky and Texas misconceptions. Our most treasured memories in Paris have been relaxing on the riverboat informational tour, climbing up to the roof of Notre Dame and grubbin on our assortment of street cart food. We couldn't gush enough about our adoration for the French.
Being married is the best. Hands down, the most fun and most rewarding experience in life. I had an elevated vision of what I anticipated marriage to be. Yet, ours has daily surpassed any preconception I had previously. Some background on yours truly- I am a relationship initiator to the maximum. Some people live for work..food..vacations..hobbies.. well folks, I live for people. Ever since I was a tiny tot, I sought out best friends like I would never meet another human soul. Just ask Sam or Karla. It annoyed the wits out of them, me befriending half the continent and loading up my social calendar at the age of four. I fall in love with the hearts of people rather quickly and pursue friendships with vigor. While this is considered by many in my life to be one of my greatest assets, it has undoubtedly caused some of my biggest downfalls. I have been constantly disappointed or confused with why other people haven't seemed as interested or care as much or respond as quickly or whatever the issue might by in our relationship. I craved a best friend who was there for everything. One who could talk to me for hours or just sit together in a quiet room. One who would answer the phone and immediately ask intentional questions. College was when I began to see that authentic picture more realistically through some beautiful friends and roommates who actually LIVED LIFE out with me long term. Not a weekend or momentary convenience friendship, but something alive and full of action. Turns out I have been trying to shove most my friends in a role they could never fulfill. I didn't just want a best friend; I was seeking a soulmate. But admitting that scared the bejesus out of me, so it was wayyyyy easier to continue pouring into friends.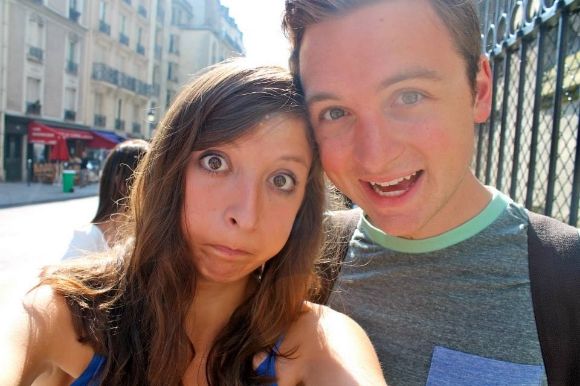 Alan Taylor Bopants Wells is just the greatest best friend ever!! We wake up together everyday. Explore the world and know we are sharing our memories with someone who will beside us forever. He knows me inside and out and still pursues me day in and day out. I have never felt at such ease and comfort with another human. The most amazing part of the whole thing has been how much I immediately appreciate my other friendships for face value. I'm no longer pigeon holing people into a role they can't fulfill. I'm learning to embrace each colorful friend for who they are, admiring the traits that make them vibrant brothers and sisters in Christ. I am so thankful for how Jesus has orchestrated such peace and joy from our wedding/marriage, catapulting us into a life of service together. I just can't wait to get home and start developing our community together, seeking out relationships for the Kingdom!