Better late than never, am I right?? Between hustling back to the states, going on a tour of Texas and moving into our amazing backhouse, I managed to keep delaying the posting of our wedding photos. My mind can't even begin to digest that this special day took place just about 3 months ago... say whaaaat. I have been a wife for MONTHS. That's nutso. Let me just start by saying a huge thanks to everyone who helped out with our special day. Quick overview of my handy helpers. Venue:
St. Luke's Memphis Campus
, Photographers:
Two Pair Photography
, Wedding Planner:
Dawn Fleming
(my knight in shining armor and one of my best friends from forever/bridesmaid's momma), Florist: Darla Drum, Caterer: Leah Yancey and Paper Good:
Hartsfield Design
. I absolutely would have lost my marbles without the aide of all these lovely people. One of my favorite aspects of our wedding was the integration of so many family friends, highlighting their rockin awesome talent by supporting their businesses. Now without further ado..
Some of the guys pre wedding shots. Not even surprised that as the women as running around like chickens with their heads cut off, the dudes are jamming on the piano and enjoying cream sodas.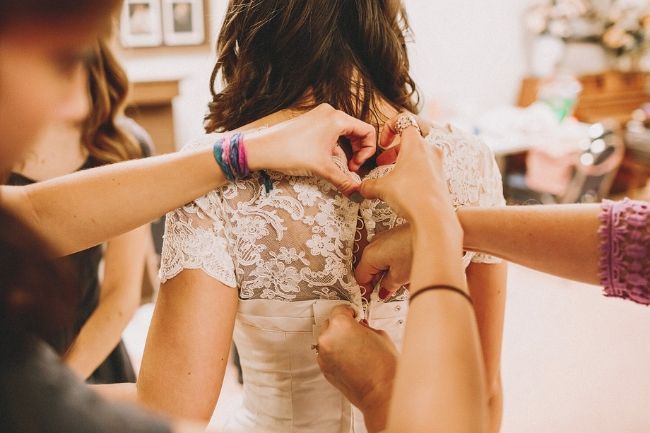 My wedding dress was first worn by my grandma, Gima in the 50s. My momma bear was the second to sport the beauty down the aisle. Held up well for 3 weddings, 3 body types, and 3 fiestas! Hope I'm just holding up as good in 50+ years.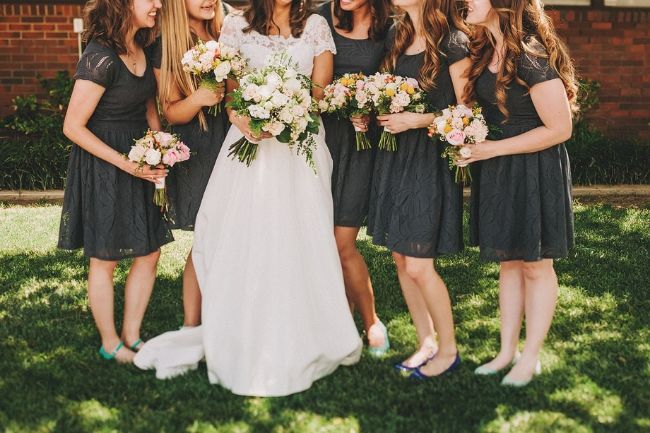 The dashing wedding parties, comprised of some of the most hardcore rockstars we know. So thankful for each of the colorful personalities represented. I can't get over how awesome these shots are with the mirroring laughing groups.
For more snazzy shots and behind the scenes, click the read more after the page break button below
Here are some of my favorite ceremony shots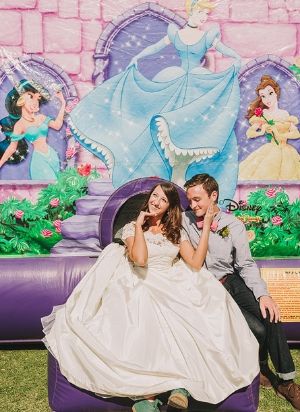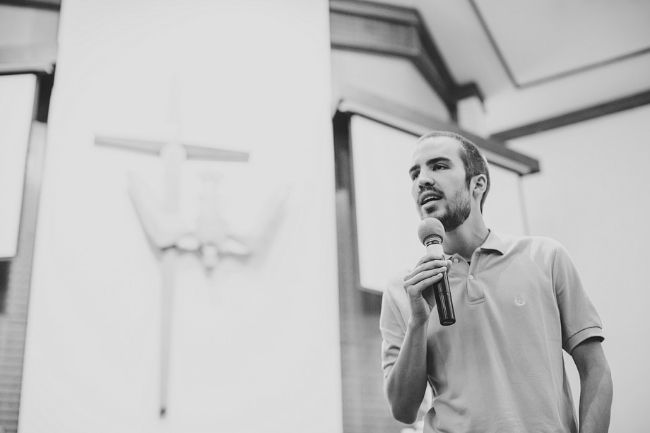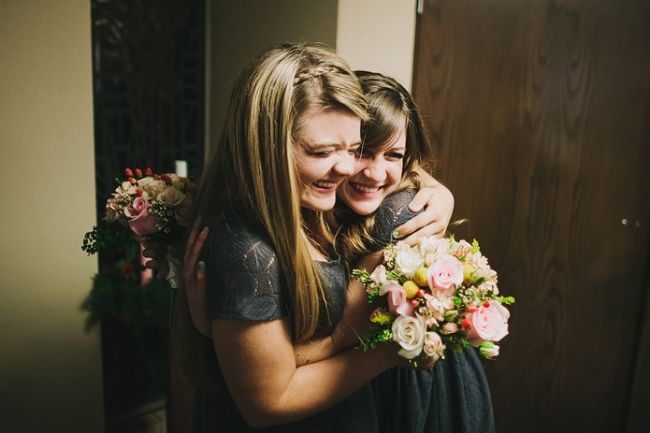 The wedding was held in my childhood church, St. Lukes. I performed numerous musicals on that stage. Got baptized. Sang in Christmas concerts. Played handbells up there. Decorated the annual christmas tree. So many memories in this building and I am so happy that I was add one more special day to the memories contained in those four walls.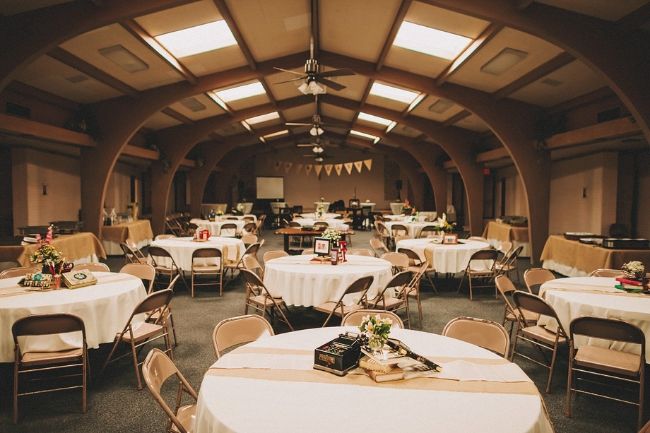 For our table decorations we used different book themes for each table, comprised with various memorabilia that applied. Here were some of the bestest.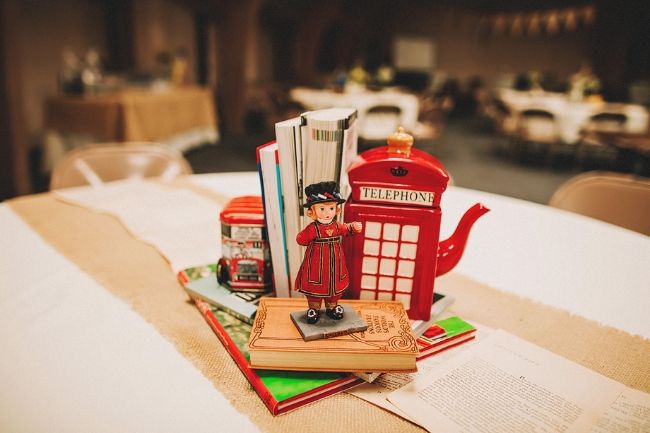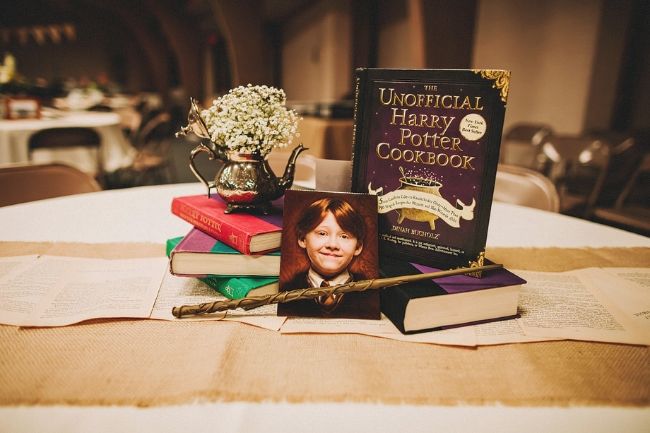 We rented a Disney bouncehouse for the fiesta. Perhaps the utterly most ingenious purchase of my entire life. So thankful for going against everyone's judgement and getting a happy hopper.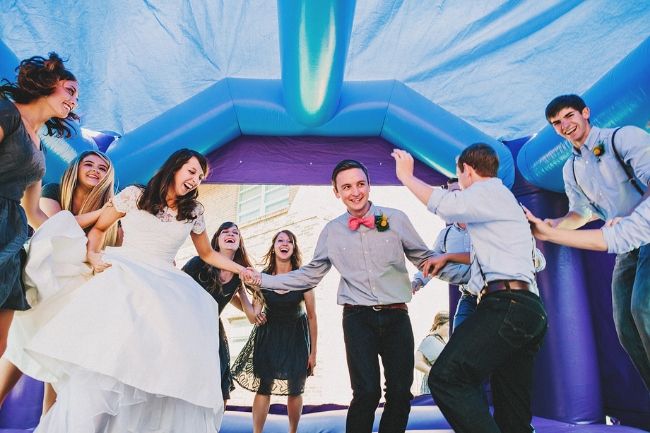 We rode off on a tandem bike, which was hilarious for my uncoordinated self but fit with us splendidly.
Lastly, some wedding details. I've been told they matter loads. Not sure of my personal opinion on that statement, but I had fun tying up the final details.