Our final Blogtember challenge from
Jenni
was to document the story of something old that has special meaning to you. I mentioned briefly in
my wedding post
that my dress had been worn by my grandma, momma bear and now, myself. The story isn't necessarily super sentimental or planned, but more of Jesus just being a cool sneaky tot.
Behold, my lovely 50s family loved wedding dress.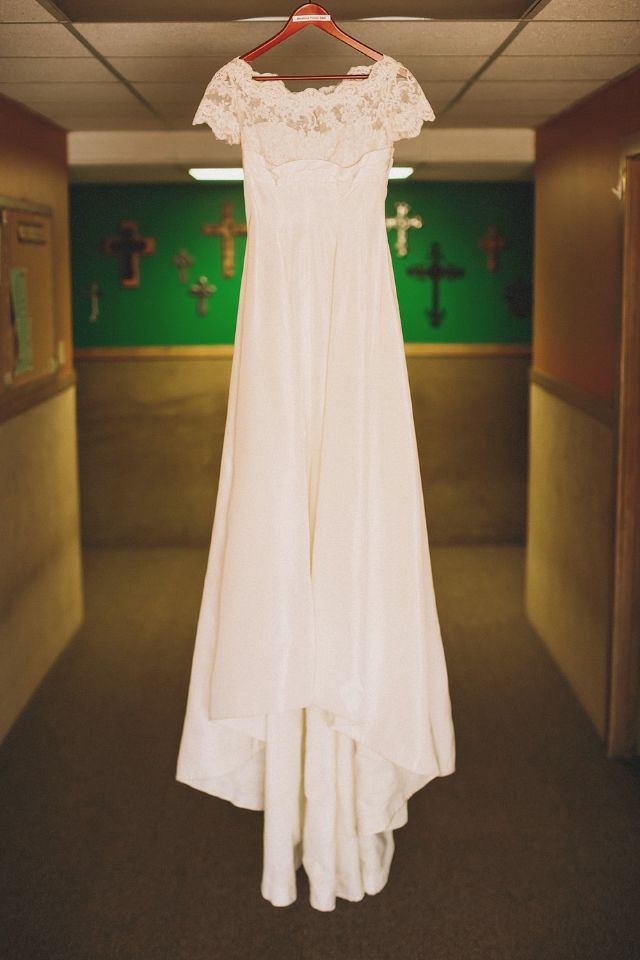 The weekend after my engagement, my family had a trip planned to San Antonio so we just penciled in some bridal boutique shopping. Say Yes to the Dress definitely inflated my expectations for what type of try-on experience to expect. After struggling with years of body image abuse and frustration, I found myself overwhelmed with all the choices and the whole battling the body in the mirror ordeal. I loved so many different wedding dresses (many in the beautiful Disney princess line) but none really fit with my style or wedding theme. After praying and thinkin and chatting and overthinking some more, I called my mom and asked what was the likelihood that the dress she wore (originally her mothers) could fit me and/or be cleaned/altered after 50 years. We did loads of research and one of the only cleaners in the States that still worked with the fabric was in Kansas City. In a few weeks, we had a Prayer Conference there - so Jesus provided and all the pieces fell into place for the dress to stick it out for one more bride!
Wearing a FREE and sentimental wedding dress was a perfect random happenstance. I am so thankful that we all just happened to be around the same height/weight and that this dress has a remarkable aging grace I'm hoping also rubbed off on me! One of the biggest blessings was that my mom did not once pressure or try to influence me one way or the other in wearing this dress for my wedding. She was supportive of whatever I chose to wear. Sometimes when material items or jobs or houses or connections are "passed down" from somebody else to us, there is a sense of forced control or our personal lack of freedom. In many situations, I've watched people harbor bitterness or resentment because they felt that they never had a choice in accepting gifts or fill-in-the-passed-down-thing-here. I had such a special day and loved giving that dress a new lady and party to embrace life in for one night!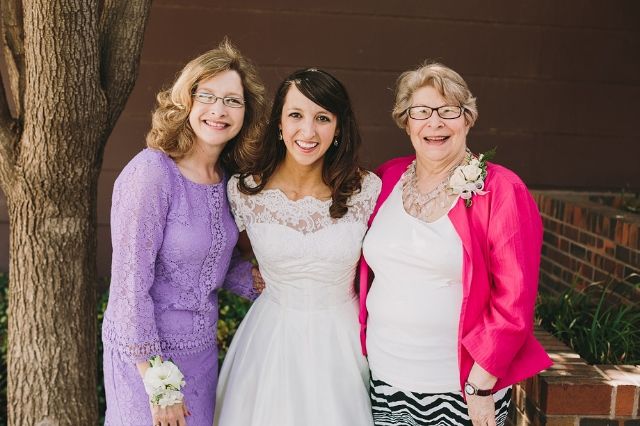 Thanks Blogtember for challenging my creativity and connecting me with other lovely bloggers!!