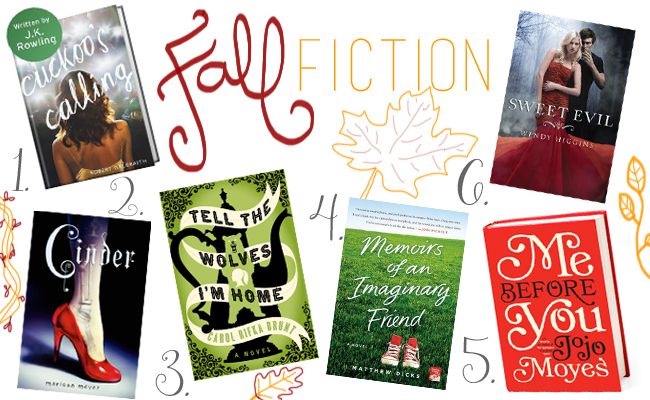 Something about this dreamy cool weather beckons me to burrow in our papasan chair, reading loads of fiction until the wee morning hours. Thankfully, my trip to the library was a success and I thoroughly enjoyed each book even though they are MAJORLY different.
1. The Cuckoo's Calling: Jo Rowling constantly shakes up society by throwing us curveballs. Publishing this mystery novel under alias Robert Galbraith allowed this renowned author to explore a new writing style and genre freely. I was pleasantly surprised with the character development and plot twists. Detective Cormoran Strike, was one of the most delightfully "normal" main characters I've met in quite a long while. If you are looking for a solid mystery fiction piece, I'd recommend with flying colors.
-Book quote:
"How easy it was to capitalize on a person's own bent for self-destruction; how simple to nudge them into non-being, then to stand back and shrug and agree that it had been the inevitable result of a chaotic, catastrophic life."
2. Cinder: Essentially if you like the show
Once Upon a Time
then chances are you'll be a fan of this fiction. Loosely based on Cinderella, we are thrown into a futuristic society with of course some teen angst, rebellion and love. I enjoyed the creative tie-ins to our world and the fairytale story, along with the Young Adult Sci-Fi elements. Probably would have been more engaged a couple years ago, but still liked the read.
-Book quote:
"Vanity is a factor, but it is more a question of control. It is easier to trick others into perceiving you as beautiful if you can convince yourself you are beautiful. But mirrors have an uncanny way of telling the truth."
3. Tell the Wolves I'm Home: Written from the perspective of 14-year-old June, this tale stole my heart away. Struck a similar cord as "To Kill a Mockingbird" in the sense of perspectives and narrator voice. Set in 1987, we see an in-depth account of a family's response to AIDS and reaction of society. The characters were entrancing and I learned from how we have or haven't grown as a population in response to things we don't know much about.
-Book quote:
"That's the secret. If you always make sure you're exactly the person you hoped to be, if you always make sure you know only the very best people, then you won't care if you die tomorrow."
4. Memoirs of an Imaginary Friend: In this lovely book, an imaginary friend narrates to readers from the limitations of a child's mind and personal experiences. A creative piece channeling our inner imagination and examining society's response to a "different" child (similar to autism). I was definitely surprised the depth of emotion, self preservation and relationships incorporated into each page.
-Book quote:
"You have to be the bravest person in the world to go out every day, being yourself when no one likes who you are."
5. Me Before You: Let me just start by saying I was originally suckered into this story expecting a typical romance read. Needless to say, I spent a humbling amount of time after finishing the story in various stages of :
&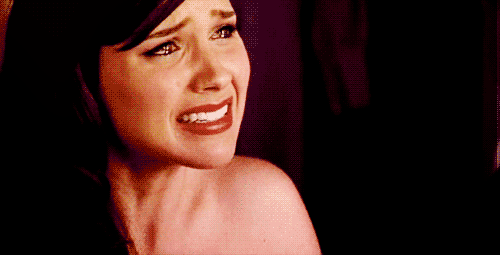 ... Louisa is your small town girl settling for a mediocre life that pays the bills when she becomes the caretaker of Will, a hotshot daredevil left handicapped from a fluke motor accident. Their story deals with forgiveness, love, working in a time of recession and trying to answer life's hardest questions. I would love for everyone I know to read this book and challenge their thoughts and perceptions.
-Book quote:
"Push yourself. Don't Settle. Just live well. Just LIVE."
6. Sweet Evil: This is one of those books that takes about a page to explain the plot/backstory. Basically, you meet fallen angels and are taken on an adventure meshing biblical roots and the timeless battle between good and evil. I was challenged quite a bit spiritually, encountering perspectives of demons and Eden. Definitely a surprisingly unique and page turning read!
-Book quote:
"We have to face difficulties to find out what our true strengths are. How we come back from failure is a very valuable test."