Jenni
from the blog "Story of My Life" presented a September blog challenge (which I'm not completely committed to yet in full) presented a fun set of posts for bloggers this month. Todays post challenge is to tell where you've come from and what makes you, well you. So I, D'Ann aka Annie aka Danimal aka Hot Tamale shall commence my interweb self dishing. Firstly, marriage to Mr. Bopants has taught me too much to even spell out. But here's a start.
Long distance dating will make or break you and can be such a blessing in developing a healthy, lasting relationship
Husbands are just little boys at heart that hands down make the swellest roommates
Serving together on a prayer team and hosting people in our home has not only grown our love for Christ, but one another
Getting married while we're young and ripe has been the best decision of my life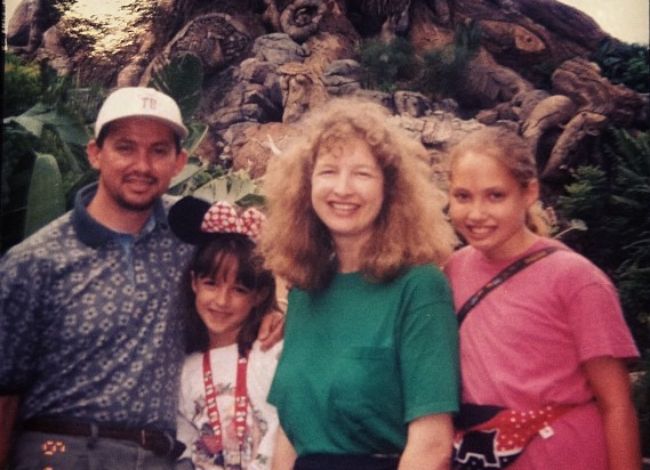 This lovely bunch creates the backbone to many of my personal life quirks and personality. I come from:
the world's best daddy in the whole wide world. A man who pursues his wife, his daughters, his job and most importantly his Savior whole heartedly
momma bear with a fierce prayer life and an authoritative wisdom that never ceases to astound me
my first best friend, play doctor and teacher, fellow troublemaker sister who has taught me multiple lessons and creative perspectives over our years together
parents that value traveling and always expanded our horizons by saving for educational and experiential splurges
Texas A&M University not only grew my mental capacity loads, but taught me the importance of community and true trustworthy friendships.
learning that bucket fulls of good grades and money won't lead to happiness
trusting God's plan when you are stuck in times and circumstances that don't float your fancy
appreciating diversity, seeing how people from all walks of life are necessary to an organization's success
most importantly, TAMU gave me...
MADISON MAE!!! The friend who helped me
get the guts to start a blog and dive into my scary mind, being open to whatever came crawling out
see how accountability and friendship can be the best thing in the whole world but take lots of hard work and awkward conversations
understand that letting people into my messy world always beats trying to protect a so-called "perfect" life
confront our closet fears and biggest demons, releasing tremendous joy and freedom into both our little worlds
Falling in love with organizations like The Wells Project & The Volunteer Center have
developed my leadership skills in realms of volunteering, event planning and getting others on board with your cause
opened my eyes to the statistics that 1 in 9 people lack access to clean water and Lubbock alone has over 300 kiddos who are ready TODAY for foster care and adoption
brought me friendships and partners that align with the same mission
Just a snapshot into the beautiful tiny pieces that form the jumbled puzzle that is my daily life. Can't wait to hear the grand walks others have come from.