Top o' the morning to you MadiPadiFoFadi,
Whilest in the midst of our daily dose of Will & Grace re-run watching, Bopants chanted the "Mike's Super Short Show" jingle. Not sure how on earth that 2000 Disney mini-show surfaced in his mind all these years later, but tis life with this nugget. In case you forgot the tune, I found the top rated clip - which has innocent baby Miley as an added timeline bonus. Gem. Am I right or am I right?
Since you don't watch the Voice as obsessively as yours truly, I feel OBLIGATED to share this DYNAMITE Florence & the Machine cover rocked out by one of my favorite season singers. The heavenly belted note at 1:26 makes me literally want to cry. No words. Also, let's all just appreciate for the millionth time Florence's outfit choice from last year's ACL. Oh the memories of that festival. Not to mention her unforgettably unique show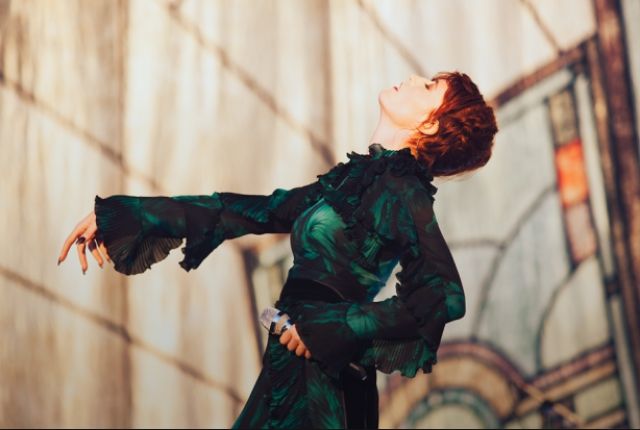 The contrast and similarities between these two boogers is mind boggling to me. Since we were blessed enough to have so many extended conversations this past week, I'm coming up with a lack of things to share with you in this weekly letter... Hmm..
Raven and I went on a
Studio Art tour
this past weekend, which meant that some awesome local artists opened their home studios for people to waltz around and appreciate masterpieces. Each home also hosted at least 3 other artists, so we definitely got our fill of Lubbock art appreciation and culture. So good for the soul. One of the artists, Marsha Davis, creatively painted her entire house vibrant beautiful colors. This was just the front. Mouthwatering..
Sorry for the massive photo, but it truly deserves to be on display. I want to be this bold and unique as a house owner one day. Welp, I love you to the moon and back in a How Do You Roll all you can eat sushi serving rocketship :] Can't wait for you to come visit us. Keep rocking and rolling to the Smiths until then. I wholeheartedly endorse your obsession.
Over and out,
AnnieBannieFoFannie