These last couple weeks have been hugely shaping for us. Not only have they been insanely busy, but they have also been instrumental in the "big story" of our lives. A couple of weeks ago, I attended an interview with Bank of America for a job starting after I graduate in May. The week of the interview, I wasn't feeling too excited about it. It's been our dream to go to Portland, uproot our lives, and start fresh. Dallas doesn't exactly give us that opportunity. I told D'Ann: "I think I'm going to cancel this interview, why am I even going?" She encouraged me to stick with it and go anyway; if anything else it is good interview experience. So I went, did the two division interviews and left. I had mixed feelings. I connected with one interviewer, and not so much with the other.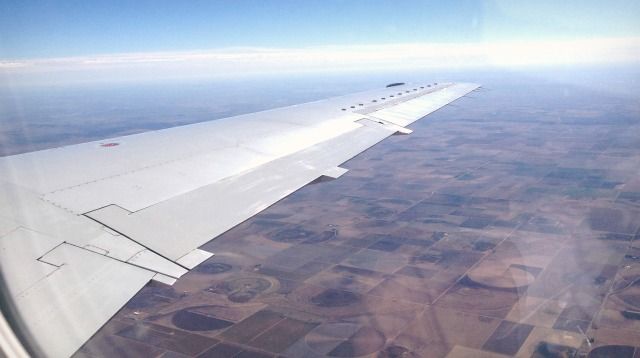 A few days later I get a call inviting me to go to the Dallas for final round of interviews! Wow, this is strange- I thought. How can the Lord let this happen when he knows he has called us to Portland? He must have us confused with some other college-married couple.
So I venture on over to the large complex Lubbock International Airport system – that's a joke – and am feeling excited! The company gave me a stipend for the day to spend on food. A.k.a … living large. (Once again, that's another joke, if you know my wife and I, we wouldn't know how to "live large" even if we read it in a manual.) So, like any coffee lover should, I got a Venti Salted Caramel Latte (the Venti because that was my idea of spending, and the salted caramel because that's what you get when it's fall).
The rest of the day seriously could not have gone better. I felt at peace, very calm, and focused throughout my interviews. The Lord definitely was in that place! It went so well that I found myself talking to one of the interviewers about cycling and London pubs. Get this: he's got his own cycling team!
I could not have asked for more! In the 2 weeks prior to final round of interviews, God did so much work in Annie's and my heart. Through random conversations, a sermon, a movie, a chat with our parents, and everything else the Lord prepared us to be "okay" and even "excited" about things that we didn't think were in our plan.
The end of the story goes like this: I got a call back getting to pick between the two divisions I interviewed for, and the job starts at the end of June in their Dallas office! So, its official: I will be working as a Credit Analyst for Bank of America. Not credit in the terms of "personal credit", but kinda sorta "business credit". We have been so blessed and so prepared for this moment that I can't even describe our excitement! Our dreams for Portland are still very much alive, and we are trusting God that he will fulfill those some day. But for now, we are walking into the next chapter.