This Thanksgiving, we celebrated with some of Bo's family the weekend before! So on actual Thanksgiving Day we spent some of the day with my father-in-law's family and loads of the day with my energetic, food adoring crew. We tried some new recipes including marinated cheese (which was the biggest hit of the meal!) and mac&cheese with green olives!! Sisskykins and I have a grand time trying out new dishes each holiday. Last year, we had an entire Greek feast the day after Christmas. Twas delightful.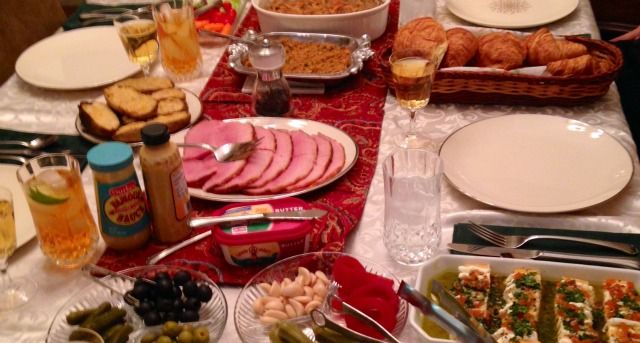 Gima brought us each festive holiday hats that we enjoyed sporting before the meal. Sammy Sue (Sissykin's sweet babysitting buddy she has watched for years now) also came to join our party.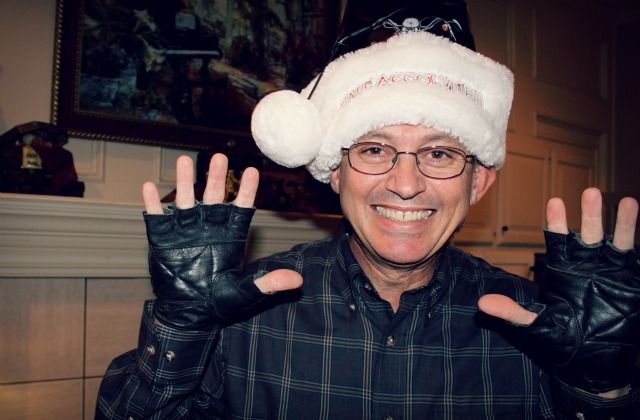 Pops relived his Harley days, diggin out his leather gloves to match his leather hat. You can take the motorcycle out of the man but you can't take the man out of the motorcycle.
Decorating the tree was a highlight as always. Our house has been decorated for weeks, so it was extra festive to have another house to vomit Christmas cheer on! Hope your Thanksgiving was filled with joy, laughter, cheer and cheese! P.s. Our internet has been fickle for the past few weeks, so sorry about the lack of prompt posts. I'm still churning out some new ideas for this baby blog!