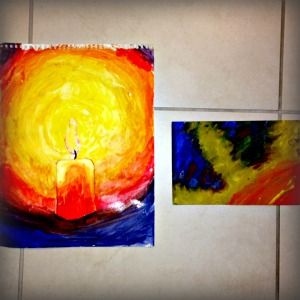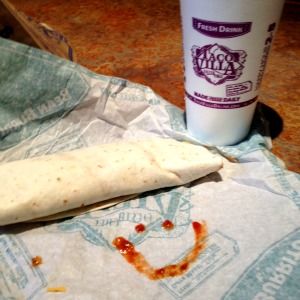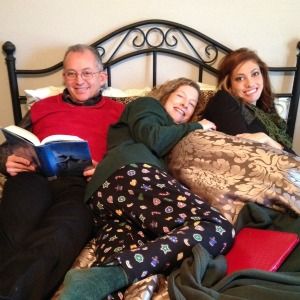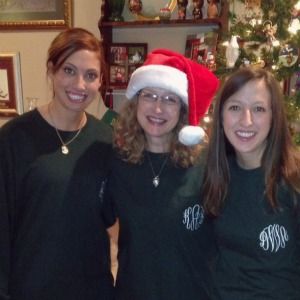 Oh poor, neglected little blog. So sorry for my time away. Between the holidays and house hopping and hedgehog getting and sick sick sicking - I have managed to leave you in the dust this week. My apologies, I shall be more on the blog this next year. Pinkie promise.
Now for some updates:
-Got to double date with this studly couple loads over the past month. Finding any excuse to grab a bit or treat or movie, we tend to see these two oodles. Speaking of, we are all on our own laptops in their living room as I type.
-The in-laws purchased this precious little frenchie in New York a few weeks ago. We are bonding like new bffs. She is such a cutie. Especially when we just snooze on the couch.
-Bopants likes to take selfies on my phone. Note to the wise: don't take selfies if you aren't willing to have them make a baby blog debut.
-Prepping for Christmas Eve, we served as prayer partners for our church prior to the services. We stopped in the worship room to hone in our painting skills.
-Taco Villa. Be my spice of life anyday.
-Lots of snuggles and photos and matching outfits for us over the holiday break. My favorite is my crew snuggling on the bed as my mom and sister giggle over the internet and my dad is annoyed, just trying to finish Mockingjay. Sorry for the ending disappointment, pops.
-Aimee loved her science book and flipped over to her favorite page for a photo op.
-Meet our newest family member, Alaska! She is such a sweetie. We are trying our darnest to train her to walk through hoops and love people. Slow but steady progress.
Hope you had a dandy holiday and made some sweet memories :]