Top of 2014 to you Baby Madi!!
Please meet the newest member of the Wells crew, Miss Alaska :] She's still being a coy little hedgehog, but we have had some serious recent bonding including a toothbrush bath time. She's an Albino, so do excuse her somewhat creepy red eyes.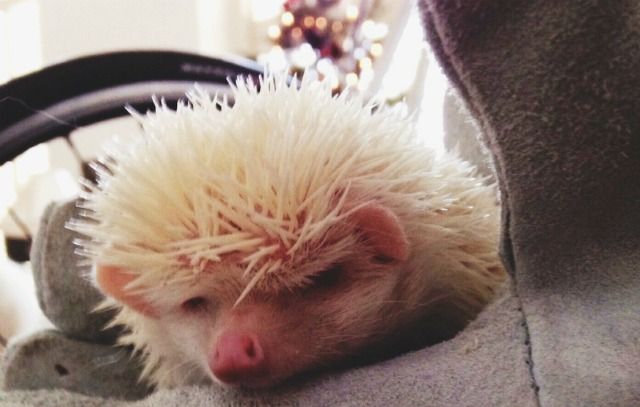 Ain't she a looker. I also took the liberty of attaching these snazzy videos both you and I have enjoyed watching multiple times. Figured you could always use one more serenade of both. Booogie Booogie Hedgehog! Do note that I request that video be played at my funeral, as you slide down the aisle. I also ask that you perform a poem and interpretive dance that I can appreciate in my heavenly mansion. Back to bath time. Alaska and Bopants bonded major through the experience, just check out those smiles post cleaning. Their first father/daughter photo together. That second snapshot of her model shot is just superb. Might be able to sell these for a goldmine some day when she's a famous youtube sensation. I can tell we are going to enjoy this new addition to our crew. Love you pookie. Come see me in Lubbock soon. Can't wait to hear all about your Seattle adventures!

Shalom, DapostropheAnn