Trading in my cup of joe for decaf tea, as we become a family of three! Baby Wells is alive and cooking, making it's big debut in August 2014 :] We could not be more excited. To more accurately document our various trimester emotions, let me turn it over to these handy gifs.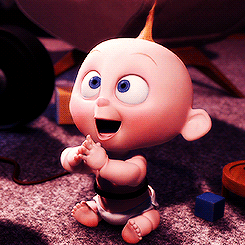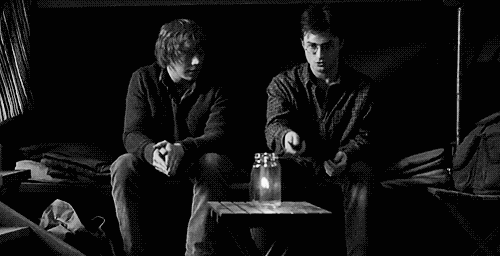 When Bopants started interviewing in Dallas, Jesus started making it pretty clear that he might be opening doors to stay in Texas the next few years. Since this was completely opposite of our "move to the midwest and never look back" plan, we started weighing the pro's and con's. We prayed and chatted and dreamed and eventually knew the Dallas job was the clear right choice for us. This sped up that inevitable "sooo...when should we have kids convo" that every couple gets to have after a few
years
months of marriage. Since I struggled with a pretty heavy eating disorder in high school, I knew there were higher challenges of getting pregnant. We decided to just pray about it and at least stop trying to not have a baby. POOF. 48 hours later there was a lil bun in the oven.
Now that we are crossing over the first trimester threshold, the lil noodle is starting to become more and more real. This week we heard it's rapid heartbeat and saw baby hands and baby feet. Made all this
morning
all-day nausea so worth it. Thankfully, my tummy just churns like the pacific ocean most days alternating from ravenously starving to being turned off from pretty much any food. We haven't had too many actual barfing up like a madwoman days, so I can't complain too much. Other than craving embarrassing amounts of carbs and cheese, which let's be honest - isn't really all that out of the ordinary, I haven't had too many weird cravings. Growing a human is hard work. Let me tell you. Most weekends, I try to make these big plans like
saving the world one puppy at a time
putting on real clothes and cooking real food only to find myself sucked into the black hole of my couch hardly having the energy to react at appropriate times to NCIS re-runs. First trimester = exhaustion and starvation.
The utter joy of the past 3 months can not be explained in one
blog post
hugemongo novel. Some of my most treasured memories of this season have been sharing with our friends and family the news of upcoming grandparent/sister/aunt/honorary family member-hood, shopping for holiday onesies, buying nursery decorations, and forgiving my body after years of neglect. This post is wayyy longer than most and lacking in pictures. I haven't quite figured out how I want to feature all this dandy baby news on the blog, but I have decided to play it more safe. I'm sticking with my 2014 goal of being present over perfect. So full disclosure now: this blog will not be over run with baby/personal selfies because I am working on being in the moment more rather than behind a camera.
As mentioned above and
before
, since early elementary I have had some major love/hate battles with my body. I've debated leaving all this out because 1. it's awkward 2. everyone expects a super joyful "I'm a happy-dandy new mommy" post 3. it's just awkward. But I think back to reading
Shauna's
novels years ago and hearing her chronicle ultimate forgiveness of her body after multiple miscarriages and a later healthy childbirth. She opened my eyes to the honesty of embracing my full self, good and bad, and she was geniously correct. I am only 12 weeks in on this journey and I am astounded at how much mental healing has been restored as I watch my body grow and change and for the first time in..forever truly feel freedom. The fact that this body that I have over-exercised/starved/binged/hated/shrank/cried over a 15 year span now begins nursing and giving life to another human - it's basically a snapshot of the gospel. Just seeing how much I have changed in the past few months, I can't wait to see what God does with another 6. Anywho, siderant over.
We can't wait to find out if lil noodle is a She or a He. I just can't even fathom that we are 1/3 done. In approximately 6ish months, we will have a live/breathing/human/real baby in our arms... WHAAAAT?!? Welp, over and out.