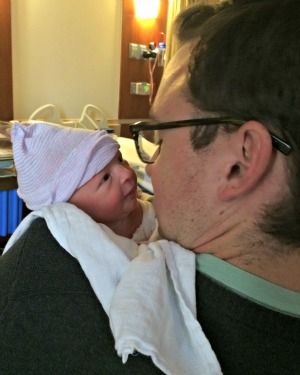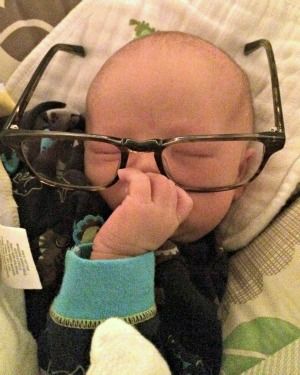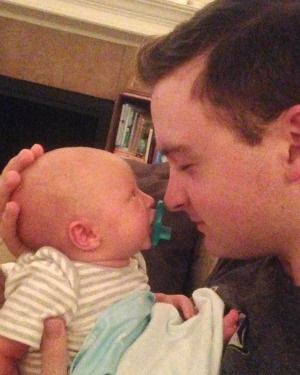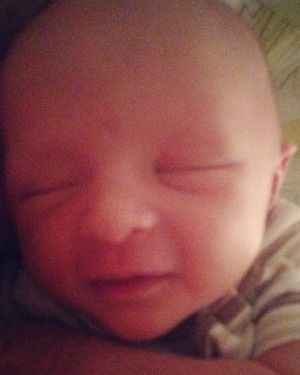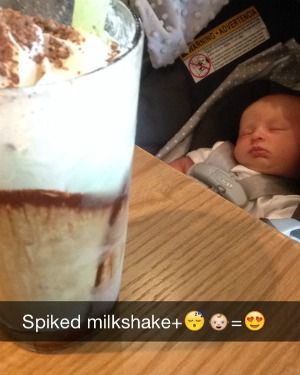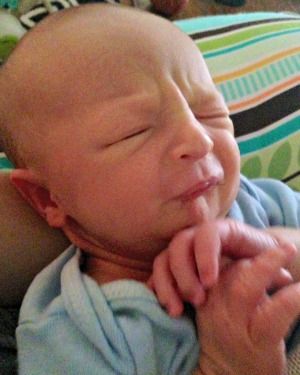 Oh sweet Levi, you are just the darn cutest peanut in the whole wide world. I am entirely obsessed with you. In the timeframe of 30ish day, you have stolen our souls with your snuggles and poop dances and burps and squeaks. I am beyond blessed to be your momma and spend my days staring at that growing face of yours. You are quickly becoming one of my best friends and favorite people on the planet- which is impressive considering you don't talk to me and tend to have more bodily functions than my average amigo. Watching Bopants grow from husband to daddy has been a priceless experience that makes me swoon for that stud even more than I did before.
Some of my favorite memories with you from this month have been watching many friends and family fall in love with you. Many walking trips around the lake and mall. Daytime naps. Funny face wiping. Squeaky outcries. That pink baby smell. All things soft and precious. Being a baby is just the coolest, I'm sure. You are pretty darn entertaining.
Thank you buddy. Thanks for stretching us, molding us, cracking us up and giving us another great reason to get out of bed in the morning...or 2/5am for your sleepy feedings.